About Us
In May of 2014 Tim Molencamp was working at Accelerated Physical Therapy in Clear Lake, when Shea Coleman walked in to job shadow. Shea had just applied to LaJames Massage Therapy program and was already working as a personal trainer. Tim and Shea hit it off right away. They talked about the body and different ways to make sure service was top priority.
They discussed Clear Lake's need to provide a Senior Fitness Facility. The idea was that no person would be lost in the transition from Therapy to life. There was a cycle individuals would go through where they did well in therapy, however, would end up returning with the same problems. The only way they could think to remedy that was to create a gym specifically to serve senior wellness that would be able to give continued support.
The key components of their idea of what a senior gym would look like started with what members hear and see upon entry. This gym would greet members by name making every member feel encouraged, provide a clean and comforting smell rather than the typical locker room smell, proclaim that spiritual wellness is important and play christian music and provide encouraging scriptures written on the walls.
Then in February of 2020 they were able to purchase all of the equipment from another gym that the owner was retiring out of and open Lake Fit. That's right they had to wait nearly six years to live their dream.
Now Lake Fit is raising the level of what a gym offers. Along with what they believed was important they added, gym orientations for seniors to provide training on the use of equipment as well as a fitness routine just for being a member. Workouts are programmed in a way to help you get in shape without killing yourself. Personal trainers are available to help meet individual goals like better balance, increasing bone density and strength. The gym provides done-for-you workouts that prompt members with what to do and how many times. A staff member is on site for majority of the day to ask questions and get help on the use of equipment.
Tim transitioned to Molencamp Physical Therapy as a private practice in Clear Lake in the same building as Lake Fit. Tim has been serving the Clear Lake community as a physical Therapist since 2011. He is always pursing his best in order to better serve patients.
Additionally, the gym is home to Better Body Movement, owned by Shea and established in Clear Lake in 2017. Shea has been serving the Clear Lake area since 2013.
Tim and Shea continue to grow their practices over time in order to serve more and more people. Seniors have been at the top of the list of those in our community who have been overlooked and underserved.
They sought out and hired only those who had a passion to see seniors progress in the gym toward their health and wellness goals.
Every member is encouraged by the fact that they get to workout at whatever level is comfortable to them. There are no comparisons because each member has different goals. The gym is non threatening or intimidating. Cleanliness is of the highest priority and smells more like home and never like a locker room. Specific workouts and workout tracking made simple are a common experience here because Lake Fit stands to prove that a gym is about people and not about numbers. Lake Fit is an integrative gym supplying the need to feel heard about what members want to do and how they want to live their lives.
Lake Fit is the most and highest reviewed gym in North Iowa with an impressive 110+ 5 star reviews. This is doe to the incredible relationships we have built with those in our community. We always are striving to do our best to bring out the best in those we serve. From individuals with special needs to those who are wheelchair bound, Lake Fit knows how to help you achieve the life sustaining goals you set.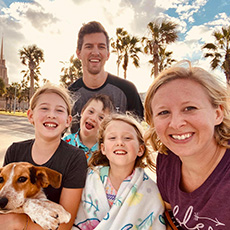 Shea Coleman – Certified Personal Trainer, Licensed Massage Therapy, Medical MyoTherapy, Myoskeletal Alignment Pain and Posture Specialist
Shea has six years of active duty Air Force service and a Bachelor's degree from Iowa State University. In 2013, he continued his education getting certified as a personal trainer through the National Academy of Sports Medicine. Shea returned to school in 2014 to get licensed in massage therapy. Since then, he has added certifications in Myoskeletal Alignment Technique, Pain and Posture, and Medical Myotherapy. He has also studied corrective exercise and pre/post rehabilitation exercise. Through his business, Better Body Movement, Shea has been helping North Iowans eliminate pain and prevent injury since 2015.
He and his wife, Ashley, have three children and reside in Clear Lake.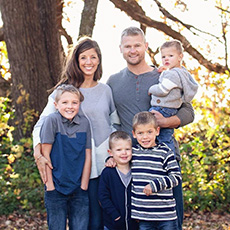 Tim Molencamp – Doctor of Physical Therapy
Tim earned his Bachelor of Science degree in Psychology from the University of South Dakota in 2007 and his Doctorate of Physical Therapy from the University of South Dakota in 2011. He has served northern Iowa communities by specializing in orthopedic physical therapy and preventative medicine since 2011. In 2015, he partnered with Mason City Clinic to start Cornerstone Physical Therapy in the Clear Lake location. In 2021 Tim looks forward to continuing to serve Clear Lake and North Iowa through his private practice called Molencamp Physical Therapy. He is improving access to preventative medicine and holistic wellness through Lake Fit.
He and his wife, Amelia, have four active boys and reside in Clear lake.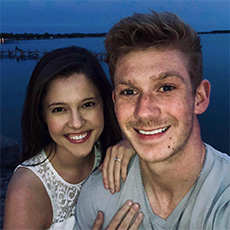 Nick Kruger – Gym Manager, Certified Personal Trainer
Nick was born and raised in Clear Lake Iowa, and a graduate of the 2011 Class of Clear Lake High School. He has been involved in fitness and athletics since he was a child. Nick became a Certified Personal Trainer in 2018. He has a passion for serving people in his community and loves teaching people of all ages about health and fitness. Nick runs gym operations as Lake Fit manager and has many personal training clients ranging from age 11 to 75.